CSR ACTIVITIES
PT. EJIP's CSR Activity: Simultaneous Tree Planting Promotes Environmental Sustainability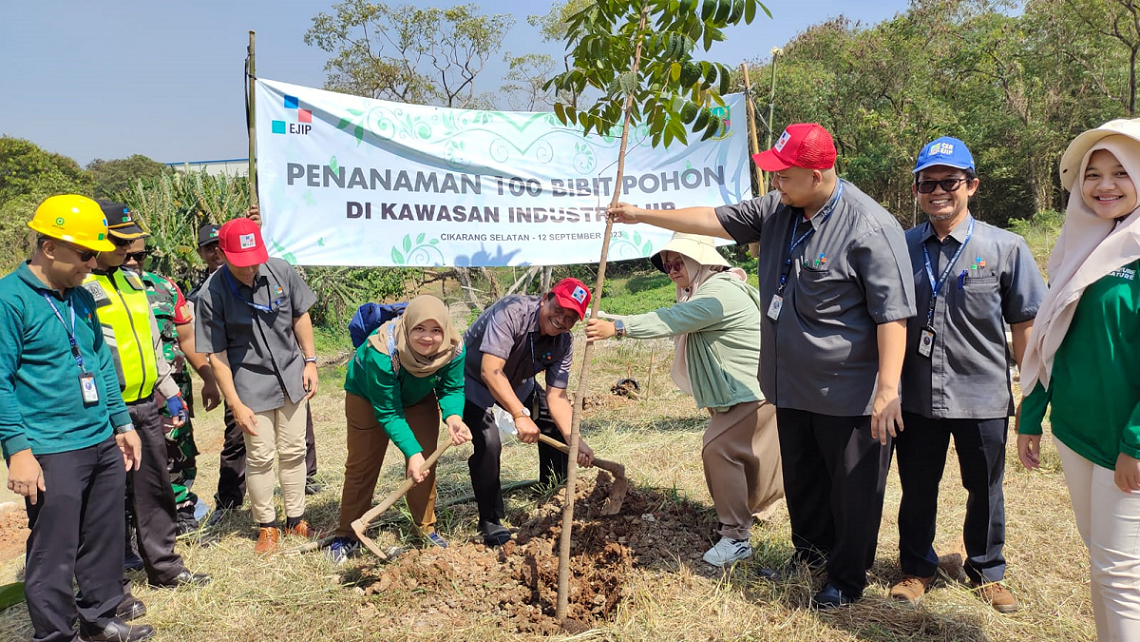 12 September 2023
The event, themed around eco/environmental efforts, embodied a significant stride towards a greener future. Adhering to the guidelines provided in the Circular No. LH.02.01/SE-4039/PPKL/DLH/2023 issued by the Department of Environment Bekasi, PT. East Jakarta Industrial Park (EJIP) spearheaded this green initiative. The synchronized tree planting initiative was a symbolic gesture illustrating the organization's dedication to reducing its carbon footprint and fostering sustainable practices within the community.
PT. EJIP conducted a mass tree planting event in the Bekasi Regency on September 12, 2023. A total of 100 tree seedlings were planted in the vicinity of EJIP Industrial, near the Cikarang River and adjacent to PT. S-IK Indonesia. The event was graced by key representatives from PT. EJIP's Board of Directors, the delegate from the WATEC departments, and from Property & Estate departments. Additionally, three representatives from the Bekasi Regency Department of Environment were present, emphasizing the collective commitment to environmental sustainability.
The concerted effort displayed by all participants reflected a collective commitment to corporate social responsibility (CSR), transcending mere compliance to encompass genuine concern for the environment. PT. EJIP's CSR activity stands as a testament to the potential for industrial entities to lead the charge towards a more ecologically responsible future.
COMMUNITY DEVELOPMENT SUPPORT