CSR ACTIVITIES
PT. EJIP Extends a Helping Hand in Battle Against Drought: A CSR Endeavor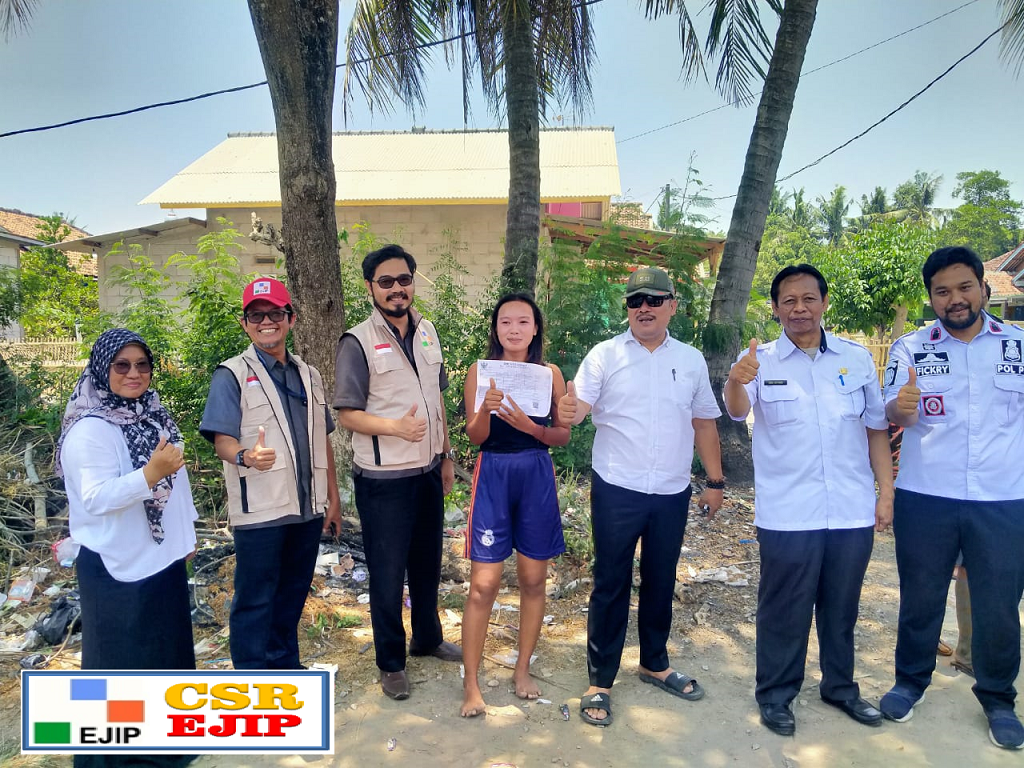 27 September 2023
Bekasi, September 27, 2023 - In a remarkable demonstration of corporate responsibility, PT. East Jakarta Industrial Park (EJIP), has stepped forward to address the pressing issue of a drought crisis crippling the region. The company initiated a profound outreach program titled "Dukungan Untuk Tanggap Darurat Bencana Kekeringan Kabupaten Bekasi tahun 2023," aimed at mitigating the hardships faced by the affected populace in Bekasi Regency.
The CSR initiative unfolded over two days, the 13th and 20th of September 2023, targeting areas heavily impacted by the drought—specifically, Kp. Bulak Temu Desa Sukabudi and Kp. Gombang Desa Sukakerta within Kecamatan Sukawangi, Kabupaten Bekasi.
EJIP generously provided a unit of a 1,000-liter water tower and 100 gallons of bottled mineral water, each containing 15 litres. This critical aid was directly delivered to the residents of Kecamatan Sukawangi, ensuring they received the assistance they urgently required.
The person overseeing the distribution to the recipients was Mr. Parno Martono, the Camat Sukawangi, while Mr. Saidi (EJIP) played a pivotal role in managing the logistics and ensuring a seamless execution of the noble endeavour. The hope is that the disaster will be resolved swiftly, and the water provided by PT. EJIP will prove to be instrumental in alleviating the situation.
COMMUNITY DEVELOPMENT SUPPORT