CSR ACTIVITIES
EJIP CSR : Qurbani animals for Ied Adha Ceremony 1443 H/2022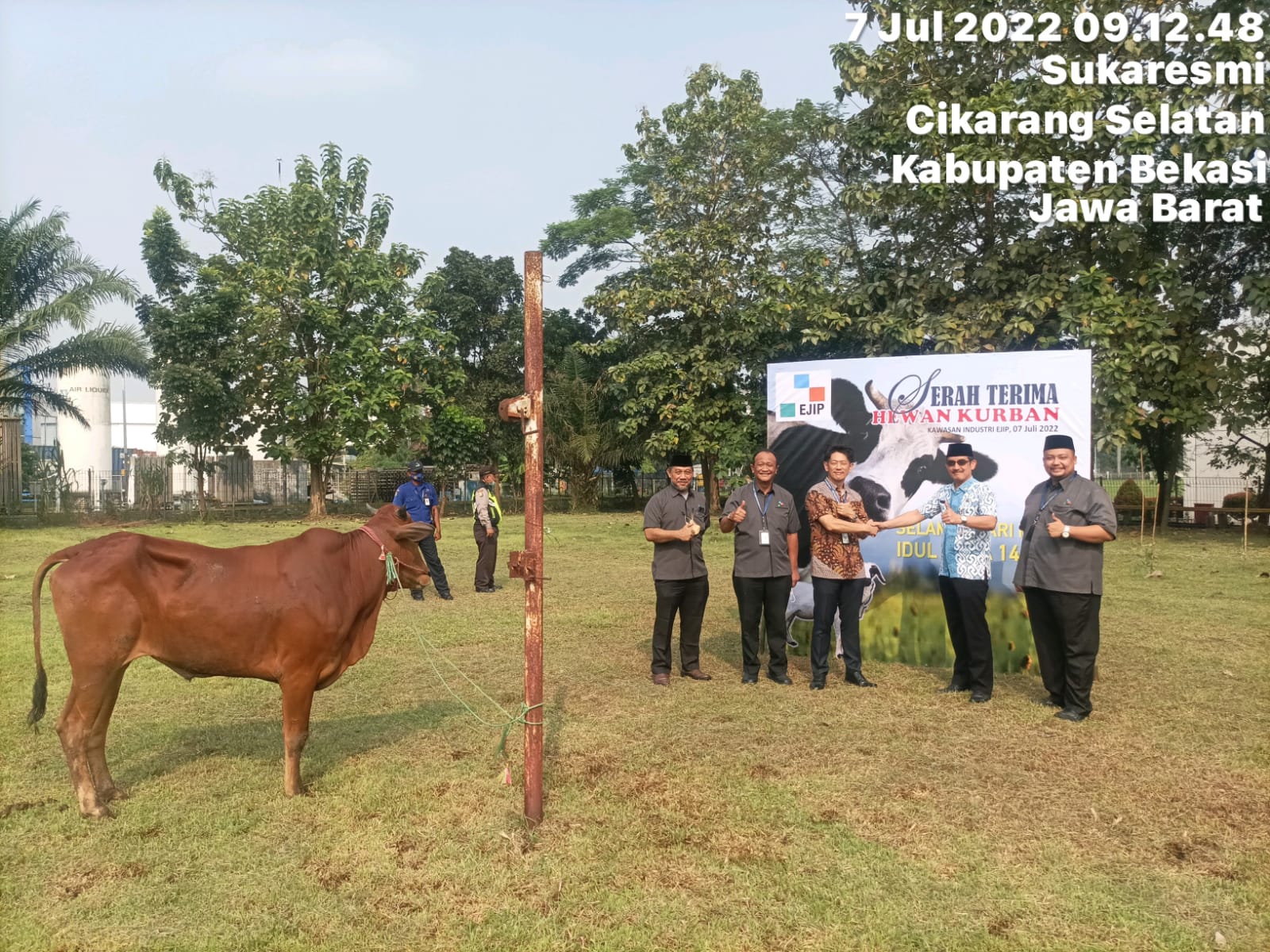 07 July 2022
Happy Ied Adha 1443 H!
This year, EJIP commemorated Eid Adha ceremony by presenting and distributing Qurban donations of totally 20 animals which comprising 6 cows and 14 goats/lambs, as a form of contribution to the communities. The delivering of qurbani animals was taken place on Thursday morning, 7th of July 2022 in EJIP Office area, South Cikarang, Bekasi Regency. This ceremony has been being the routine activity of one of EJIP's CSR commitment annually and for honoring Islamic exercises.
The delivering ceremony was attended by Kabag Kesejahteraan Rakyat (Head division of People's welfare) Bekasi Regency, Mr. Beni Yulianto Iskandar, as well as by EJIP Board of Director, Polsek (Sector Police), Ramil (Military District), and representatives of the communities.
At the ceremony, EJIP Board of Director symbolically handed over the qurbani animals to the representatives of Bekasi Regent, Kabag Kesra Mr. Yulianto Iskandar.
During the event, the committee and attendants hold and followed the Covid-19 health protocol to keep all the process being conducted safely and well.
(Thu, 7th July 2022)
COMMUNITY DEVELOPMENT SUPPORT