CSR ACTIVITIES
CSR : Mass circumcision 2020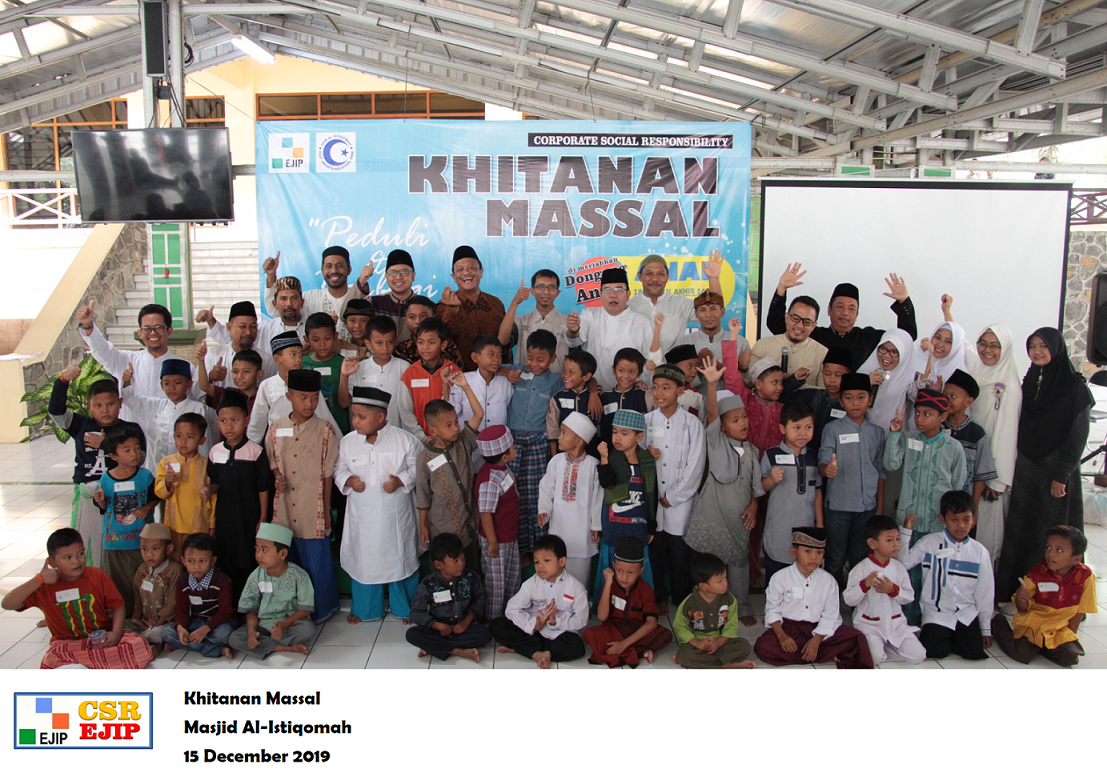 15 December 2019
PT. East Jakarta Industrial Park (EJIP) and DKM Al-Istiqomah held an annual event called Mass circumcision. This event became part of the Corporate Social Responsibility (CSR) of PT. EJIP. Total of 51 children from Cikarang and surrounding areas attended Masjid Al-Istiqomah, Sunday, 15 December 2019.
Head of CSR section PT. EJIP Muhammad Saidi, said, in this year's mass circumcision activities, every participant of circumcision will get a parcel of stationery. "Besides we provide health facilities, may the children be happy when they can be gifts, and forget their own."
According to Saidi, the event as a form of gratitude and thanks to all stakeholders especially to the community who has provided support to his company to continue contributing to the development of this country. "Going forward we are targeting participants received more benefits from our CSR," he concluded.
COMMUNITY DEVELOPMENT SUPPORT