CSR ACTIVITIES
CSR - Organic Rubbish Shredder Machine for Cikoronjo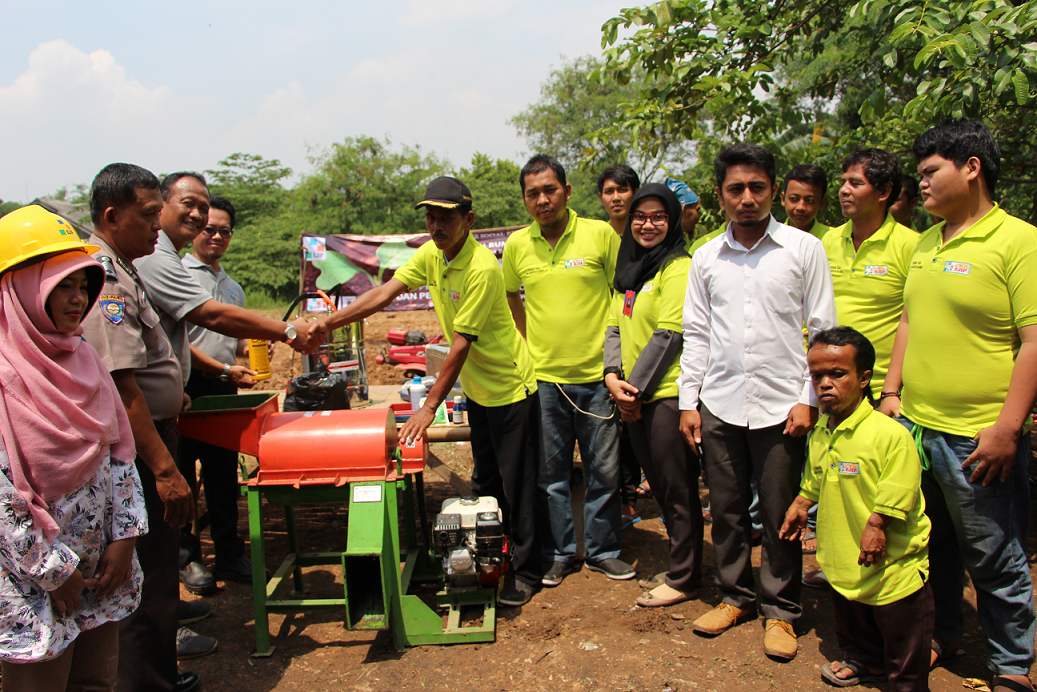 12 November 2017
CSR - Mesin Pencacah Sampah Cikoronjo
CSR activities PT. EJIP on November 22, 2017 donated shredder organic waste machine to Rubbish Bank "Rumpun Bambu" at Cikoronjo Village, Sindang Mulya Village, Cibarusah Prefecture.
               The ceremony attended by PT. EJIP representative, Mr. Suryanto, Community Leader and Local Babinsa (Village Instructor Officer).
                On that occasion, performing establishment of Youth Farmer Group (Kelompok Taruna Tani) which the people of its village be a member particularly the un-occupied person who will be appointed to become initiator of people empowerment through agriculture.
                After establishment, the member of Youth Farmer Group of Rumpun Bambu to be introduced and trained how to produce Compost fertilizer and liquid compost led by Agriculture Lecturer / BPP Cibarusah Prefecture.
                "We have courage that even it is only less  contribution, it will become one solution for villagers to  empower themselves and valuable for their family and also community " said Mr. Suryanto in the welcome speech. (SO Dept/Nov)
COMMUNITY DEVELOPMENT SUPPORT