FACILITIES
Fire Protection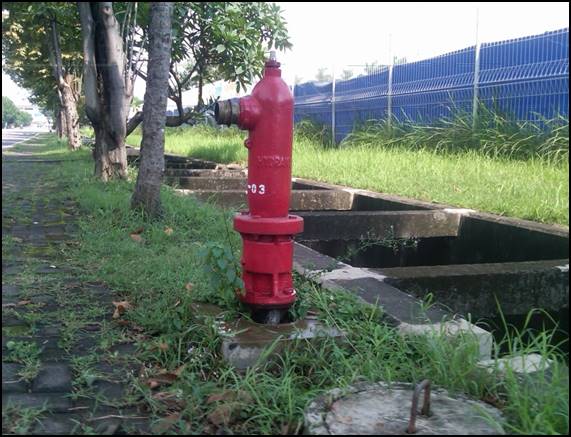 As requirements for fire protection EJIP has installed oudtoor street pillar hydrant which connected to industrial water network.
Each pillar hydrants is about 150 meter apart at the minimum water pressure of 1 (one) Kg/㎠ along the primary and secondary roads.
In periodically, EJIP maintain the pilar hydrant by testing ,flush water, and checking the valve coupling.
Other Infrastructure
Electricity
Electricity supply to EJIP is mainly done by PT. Cikarang Listrindo and partially done by PT. Perusahaan Listrik Negara (Persero).
Natural Gas and Indutrial Gas
Natural Gas is supplied by PT. Perusahaan Gas Negara (Persero) through the pipeline and Industrial Gases are supplied by Air Liquid through the pipeline also.
E- Lab (EJIP LABORATORY)
The Testing Laboratory of EJIP is the accredited testing laboratory with the ISO/IEC 17025 : 2005
Telecommunication
EJIP is equipped with telephone lines, microwave radio link and optical fiber network.