FACILITIES
Electricity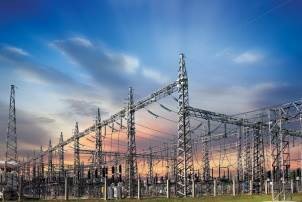 The electric power in EJIP is mainly supplied by the Independent Power Producer, PT. Cikarang Litrindo, Tbk and partially by PT. Perusahaan Listrik Negara (Persero). PT. Cikarang Listrindo, Tbk has its power generating capacity of 864 MW by gas combined cycle power plants in Cikarang area and is currently in the stage of commissioning of newly built coal-fired power plant in north Bekasi area which will become the total capacity of 1,144 MW.
Other Infrastructure
Natural Gas and Indutrial Gas
Natural Gas is supplied by PT. Perusahaan Gas Negara (Persero) through the pipeline and Industrial Gases are supplied by Air Liquid through the pipeline also.
E- Lab (EJIP LABORATORY)
The Testing Laboratory of EJIP is the accredited testing laboratory with the ISO/IEC 17025 : 2005
Telecommunication
EJIP is equipped with telephone lines, microwave radio link and optical fiber network.