CSR ACTIVITIES
CSR Education : Introducing the Fire Fighting Professional to Kindergarten Student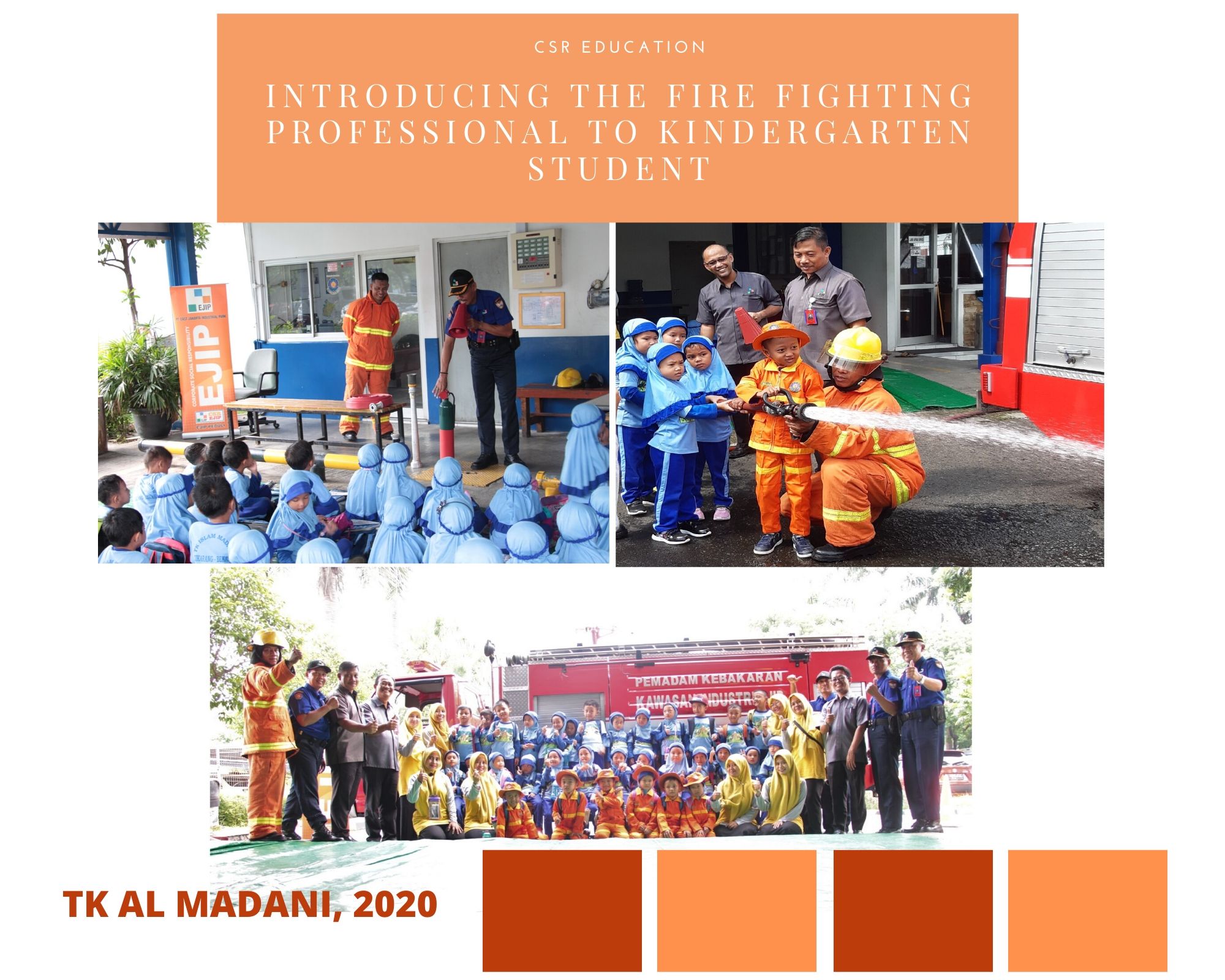 11 February 2020
PT. EJIP received two KINDERGARTEN schools to study Fire brigade profession on this month. The two schools are TK Al-Madani Lemahabang and TKIT Al Ansori.
The kindergarten student of TKIT Al Ansori divided into two terms because the student more than 100 person. For the first on Tuesday (11/02/2020) and the second on Wednesday (12/02/2020). Enthusiasm of KINDERGARTEN students to know the firefighting profession.
In order to provide a real explanation, the firefighting teams also allowed all children to act as firefighters while removing water from a fire truck. Seen children very animating the profession. Five selected children are allowed to use firefighter's professional clothes, complete with hats and shoes that we prepare. At the end of the event, all students were invited to ride a fire truck around PT EJIP.
EJIP hopes that all of students will care about the environment early. 
EDUCATION SUPPORT
CSR EJIP 2017 for student
01 November 2017
CSR EJIP 2017 delivered Stationary Set to pupil Elementary School at Sukaresmi Village