NEWS
EJIP Peduli Semeru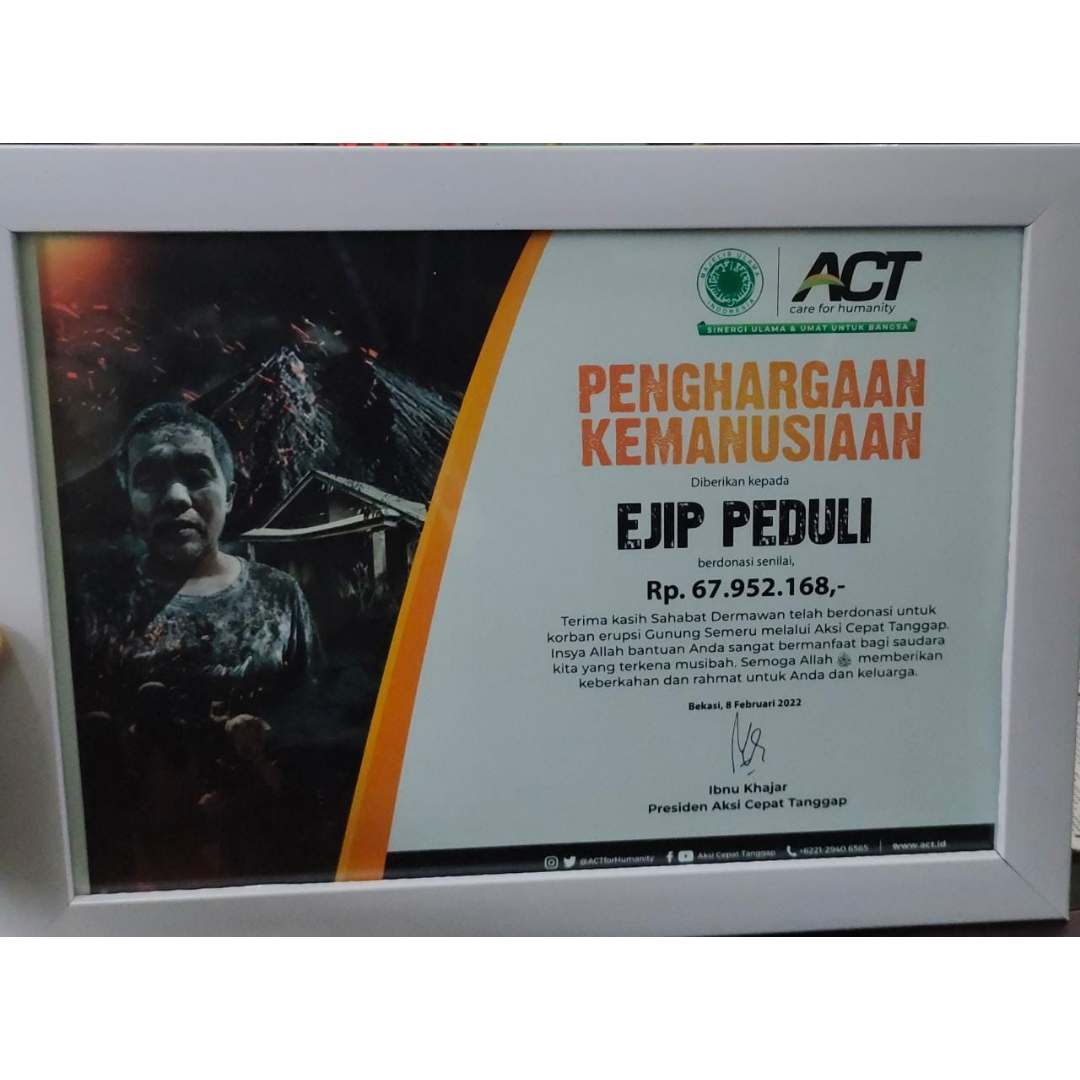 08 February 2022
As is known, Mount Semeru was reported to have erupted on Saturday (4/12/2021). According to a report from the National Disaster Management Agency (BNPB), at least 2,004 people had to evacuate due to the eruption accompanied by hot clouds. 
This time, FKHR EJIP and FK3L EJIP embrace FUDKM EJIP, companies and vendors in the EJIP industry to collaboration and make the program "EJIP PEDULI".
And finally, the donations that have been collected as many as Rp. 67,952,168,- 
Donation of EJIP Peduli To SEMERU had been submitted via ACT Humanitarian Agency on Tuesday (08/02/2022) at EJIP office. And directly transferred to a bank account on behalf of the ACT Humanitarian Agency.
Thank you for the support of all, hopefully it can help alleviate the difficulties of our brothers affected by the disaster.