NEWS
Sumitomo Corporation and Indonesia's state-owned electric power company sign memorandum of understanding to purchase renewable energy certificate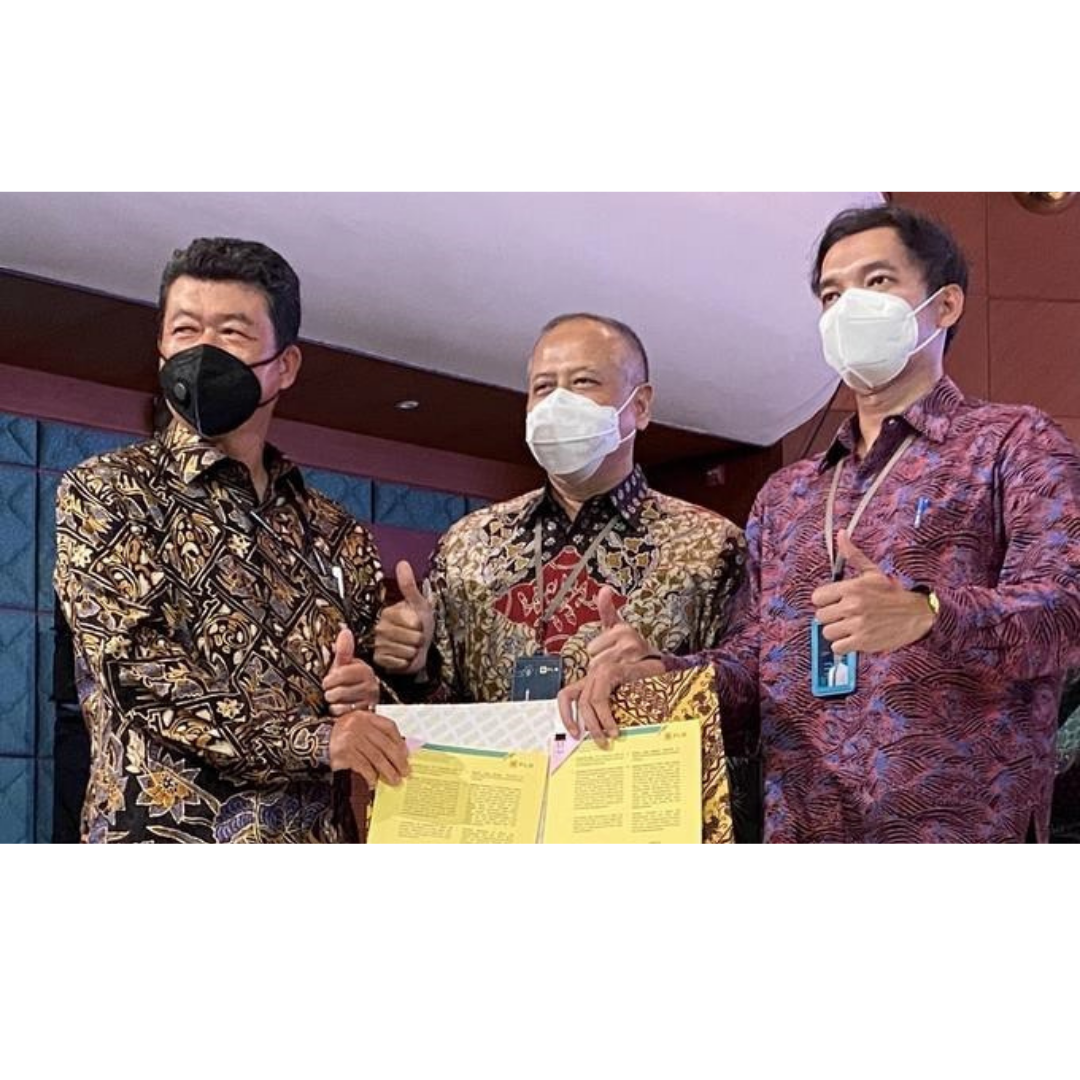 04 November 2021
Sumitomo Corporation agreed to cooperate with Indonesia's state-owned electric utility, PLN, to tackle decarbonization issue in Indonesia. The two parties have signed a memorandum of understanding (MOU) to purchase the same amount of renewable energy as carbon dioxide (CO2) and other greenhouse  gases generated by the high-rise building where the local subsidiary is located. In the future, Sumitomo Corporation will also consider supporting PLN in selling its greenhouse gas emission quota.

Sumitomo Indonesia signed the memorandum at the end of  October, and will purchase certificates for geothermal power from PLN to offset greenhouse gas emissions from the company's building in Jakarta. According to Sumitomo Indonesia, this is the first time in Jakarta that a "zero-emission building" has been built to reduce greenhouse gas emissions to practically zero, and is expected to reduce CO2 emissions by 7,000 to 8,000 tons per year.
Sumitomo Corp. is focusing on decarbonization by announcing its intention to withdraw from the coal-fired power generation business by the late 2040s, and PLN also plans to stop building new coal-fired power plants from 2025 and to completely stop operating coal-fired power plants by 2060. PLN plans to gradually switch to power generation using renewable energies such as geothermal and solar power, and will receive support from Sumitomo Corp..
The Indonesian government is shifting its focus to decarbonization in order to demonstrate its leadership at the G20, whose chair country is Indonesia in 2022. President Jokowi has set a "carbon-neutral" goal of reducing greenhouse gas emissions to virtually zero by 2060. At present, the country is heavily dependent on coal for energy, and support for renewables could be a commercial opportunity.
Other ニュース
20 December 2022
Fire Drill
Fire Drill Training 2022