NEWS
Readiness EJIP on Pandemic Covid-19 (3)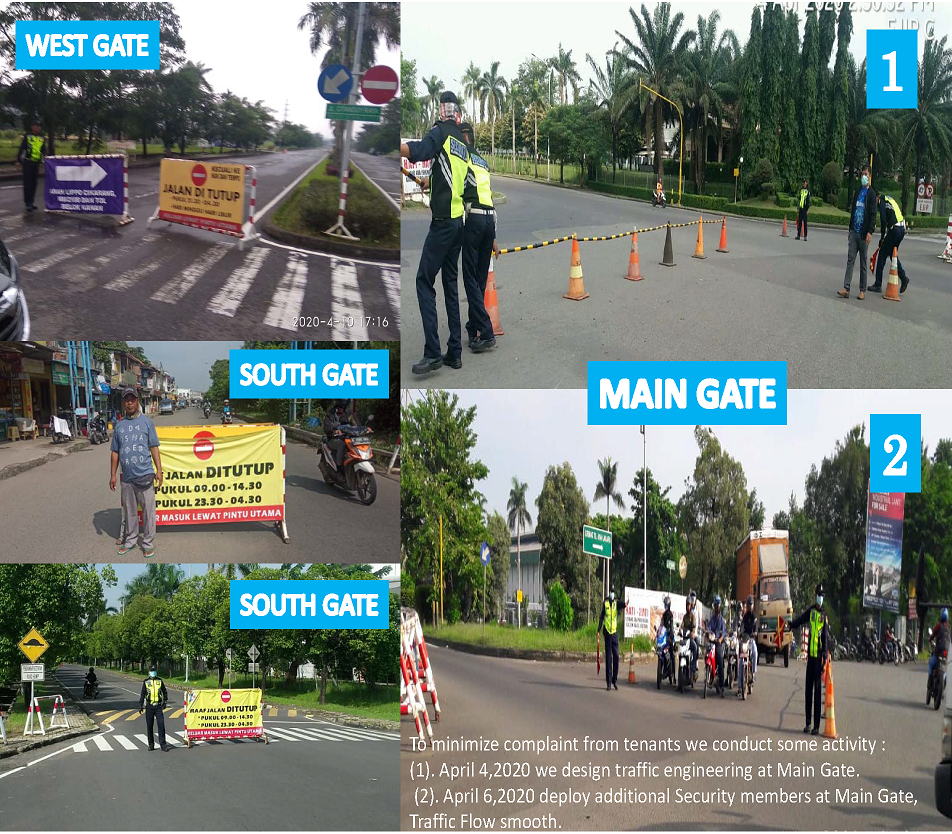 05 April 2020
In order to increase awareness and efforts to disrupt the outbreak of the Covid-19 particularly in the EJIP, some restrictions inside EJIP implemented.
Limitation Access for going in and out from EJIP starting from Monday, April 6, 2020
-South Gate: Gate will be closed temporary for both going in and out from 09:00AM to 02:00PM and from 11:30PM to 04:30AM
-West Gate: Totally closed for both going in and out from EJIP
-Main Gate: Opening for 24hours as a main access to and from EJIP
Small traders prohibited to sell food/drink etc. inside EJIP area to avoid contact by gather in limited space).

Street singer prohibited to enter into EJIP
Put Socialization Banner to arise awareness and prevention to the outbreak of Covid-19 Virus on strategic traffic location.