NEWS
PT EJIP Beri Pelatihan Tanggap Darurat PT Marsol Abadi Indonesia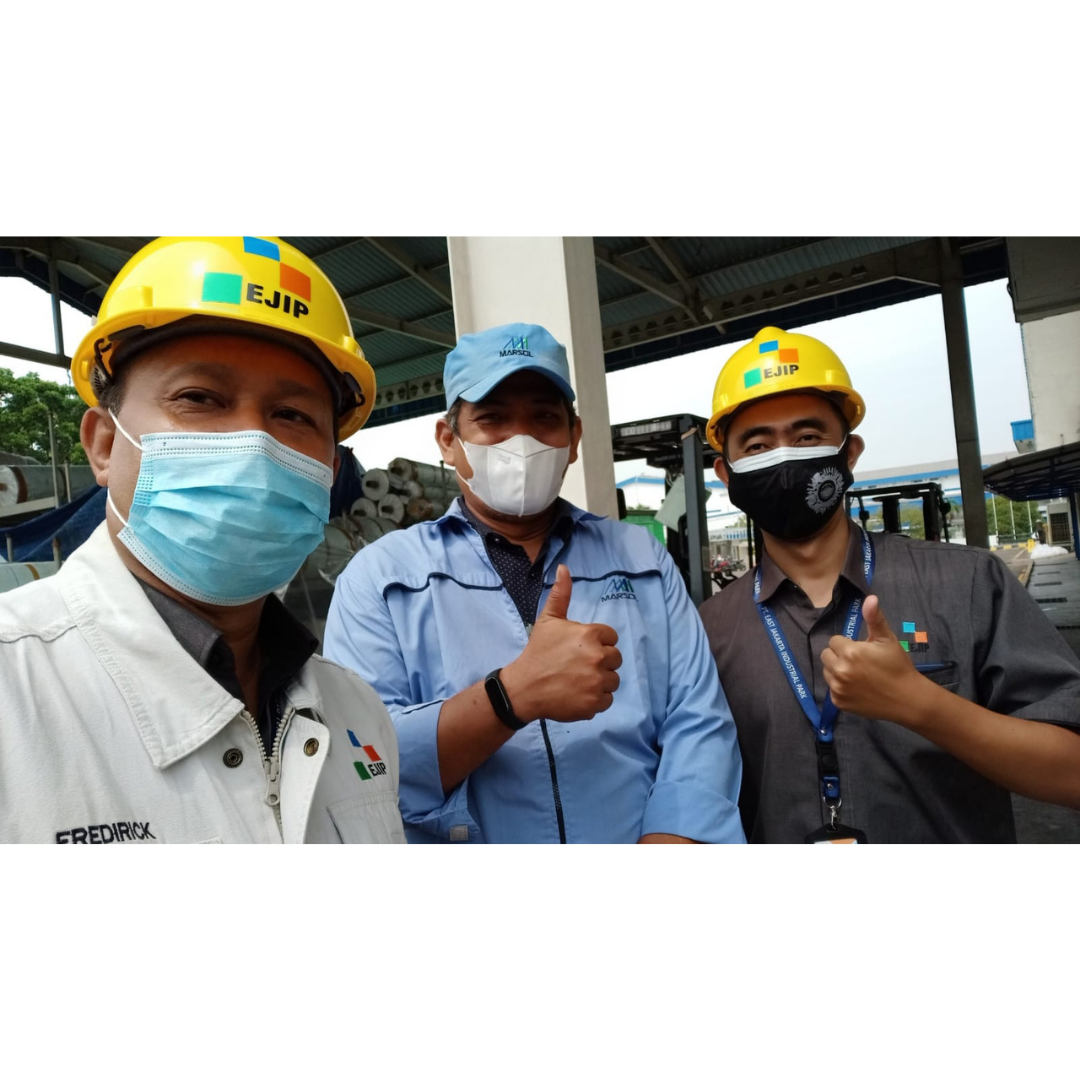 10 November 2021
The Environmental Emergency Response Team of PT. East Jakarta Industrial Park provided training at PT Marsol Abadi Indonesia, on Wednesday (10/11/2021). Mr. Edi Supriyadi and Mr. Frederick Batlajery, as the leader of the Environmental Emergency Response Team (TDL) so happy look the enthusiastic participant as long as training.
The training materials such as introducing the theory of emergency response systems (include the law) and the practice of simulated spill control of liquid Hazardous and Toxic Materials (B3).
Control of liquid B3 spills is very important in industrial area. If the conditions not to controlled, it will harm the environment. Not only the environment within the company, it will also widen to all industrial areas.
Frederick grateful to those who had helped organize the training.
"We thank to Mr. Roger Purba and Mr. Yali P2K3 PT. Marsol Abadi Indonesia, thank you for their cooperation," he said. (*)
Other ニュース
08 February 2022
EJIP Peduli Semeru
Corporate social responsibility (CSR) program for residents affected by the eruption of Mount Semeru, Lumajang Regency, East Java.
18 September 2021
EJIP Supports World Cleanup Day 2021 at Bekasi
Representatives of PT. EJIP attended the World Clean Up Day 2021 on Saturday (9/18) which was attended by the Regent of Bekasi, Dr. H. Dani Ramdan, MT. The event was simultaneously held in more than 150 countries, 34 provinces and involved more than 13 million volunteers.